Notice that the acronym, SONY, says that the Old section will always go before the New section. 
It does not matter if the New variable is first in the What Statement, such as—
What Statement:       John Suter ran poodles in Alaska's Iditarod.
New variable:            John Suter's poodles
Old variable:             Alaska's Iditarod
Individual or Small-Group Activity
The Old Section goes first in the paper because people need to be remember of what they already know about the subject before they jump into the New information about it.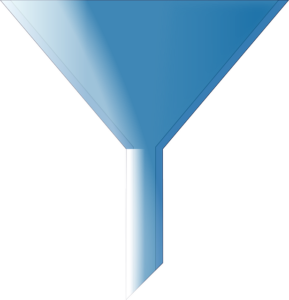 The result is that ONY form a funnel, from the most general section to the most specific.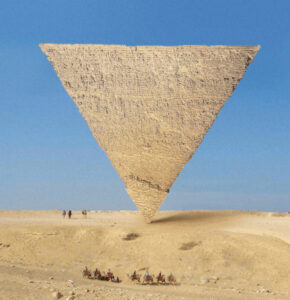 Journalists call that "the upside-down pyramid."
Sometimes, the Old variable is implied:
I like aye-aye lemurs.
I is the Old variable. But you aren't going to tell about everything in your life, will you?  And starting with I + aye-aye lemurs would mean jumping right into the New variable.
Instead, the Old here is I + lemurs. The two variables are—
Old:    I + lemurs
New:   I + aye-aye lemurs
As you know, the organization for the Old will be the same as it is for the New and the Why: IDP. 
Introduce
Describe, define, and/or discuss
Provide evidence
Regular statement:   John Jones lives at the end of our block.
Claim:                        John Jones is a genius with Rubik's cubes.
Regular statement:   Zebras are striped horse-like animals.
Claim:                        Mountain zebra populations are increasing, but plains zebras populations are decreasing.  
Regular statement:  Worms have cylindrical tube-like bodies, no limbs, and (usually) no eyes.
Claim:                      Worms are repulsive.
A paper's main sections should follow IDP, but in concert with – that is, together with – a Claim:
Introduce the Claim
Define, describe, and/or discuss the Claim
Prove the Claim
Individual or Small-Group Activity
Complete the exercise:     Northwest Territories