In 1974, Dr. Guthridge set out to take the mystery out of learning to write. The result is the Guthridge Writing System. For its success, Dr. Guthridge has five times been nationally honored for excellence in education. The program has twice been honored by the international press. To review that program, click here.
The Guthridge Grammar System is a subset of that program.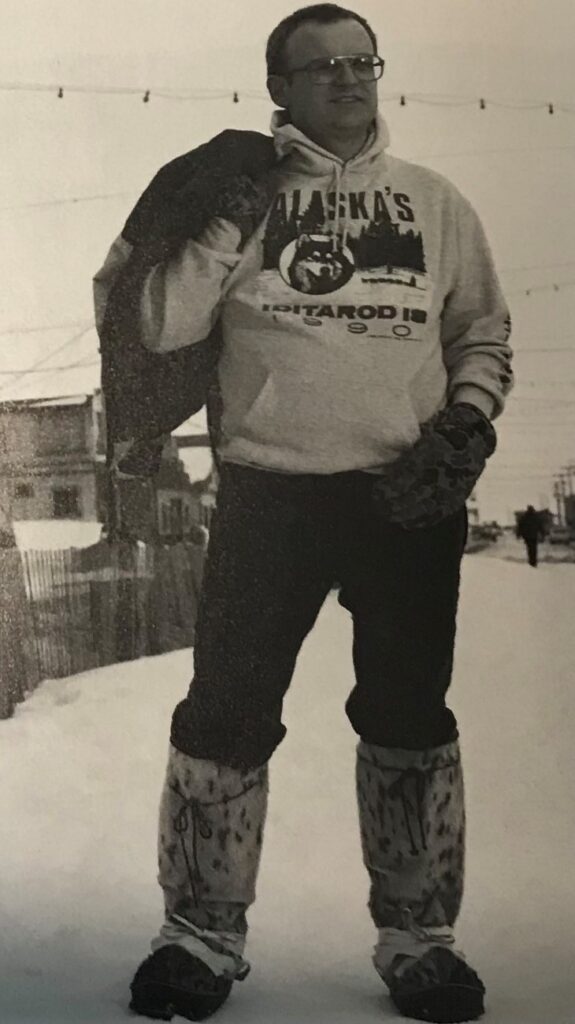 In 1972, at age 23, in search of a job, he drove 3700 miles in nine days with no car radio and with only one album on his battery-operated tape recorder. He suspects he holds a world record for listening to Bread – sometimes at very low speeds.
He secured a full-time position teaching developmental English at Loras College, a highly regarded four-year institution in Dubuque, Iowa. He taught class on Mondays and met every one of his 118 students every week for a 30-minute one-to-one tutoring session. Four years later, 20% of his students were published in nationally circulated, professional magazines.
Word spread. Soon, he was helping train high school teachers throughout that part of the Midwest.
He was granted tenure the day before his 30th birthday. Four days later, burned out, he resigned.
He took a full-time position as a science writer and six months later was editor-in-chief of a small science magazine. In the next four years, the magazine twice scooped the national presses.  
Then he saw a classified ad in a newspaper. Teach Eskimos, it said.
"Shall we try that?" he jokingly asked his wife, an elementary-school teacher.
Her answer astonished him. "Why not?" she said.
The Arctic Educational Miracle
In 1982, he and his wife took positions in the schools in Gambell, a whale- and walrus-hunting village on a blizzard-swept island in the Bering Sea. The village, just off the coast Siberia, had no roads and little plumbing. She taught first and second grade.  He taught a mile away, in the 41-student high school, grades 9-12.
The school district entered the students in Future Problem Solving (FPS), a program for gifted students. Many educators considered it the most difficult academic competition in the nation.
Doing that, Dr. G. felt, made no sense. The Gambell students had no computers and almost no books. They had weak reading and writing skills and spoke English as a second language (ESL). Moreover, the school was under threat of closure for its violence against teachers. They had been beaten-up, shot at, and their housing set afire – with them in it.
It is now Dr. G.'s studied opinion that the district wanted to demonstrate to state boards that the island schools should be shut down because of the violence and the enormous expense. Entering the Gambell kids in FWS was one more way to show student failure.
The kids had to compete against teams from schools and programs for the gifted-on subjects – such as genetic engineering and nuclear waste – they had never heard of. But by using GWS, the Gambell students found they not only could compete, they could thrive. They studied while hauling water, while scraping seal and walrus skins, and once while in the skinboats, hunting whales – their notes taped to their thighs.
They overcame fire, tragedy, and educators who tried to stop them, claiming, "The Eskimo students are studying too hard."
They became the only all-Native American team
ever to win a national academic championship.
And they did it twice.
The Gambell students submitted 15 short stories to an international competition for young people. Nine of them placed, including the 1984 high school runner-up and the 1985 junior high school international champion.
In 1988, four junior high students in Elim, a 21-student school in another village where he taught, won the state championship in academics. Their score has never been exceeded.
In 1994, due to a scheduling error, only three people attended a four-hour fiction-writing workshop Dr. G. gave. One had been trying to sell stories for twenty years. The other two had never written fiction. The first story the unpublished writer wrote after the workshop sold to Twilight Zone and won the international award for best first mystery. One of the two new writers won three national writing competitions, including the grand prize of a trip to Maui.
In 2005, Alaska Gateway School District conducted an experiment with GWS. Half of the students were taught using GWS and half were taught using whatever system teachers wished. The GWS students outscored their counterparts by a full grade. Three special-ed students outscored students identified as gifted.
In 2006 and 2007, two students in Dr. G.'s university fiction-writing class won the state writing competition. Their competition included students seeking MFAs. Neither had written fiction before.
Between 1990 and 2009, Dr. G. co-developed the Rural Alaska Honors Institute (RAHI) for students from Alaska's rural areas. The six-week summer program was for high-school seniors; 94% were Alaska Natives. Many had very low reading and writing scores.
The Rural Alaska Honors Institute
Between 1990 and 2009, Dr. G. co-developed the Rural Alaska Honors Institute (RAHI) for students from Alaska's rural areas. The six-week summer program was for high-school seniors; 94% were Alaska Natives. Many had very low reading and writing scores.
Over 2500 of those students have graduated from college, including from ♦ Air Force Academy ♦ Alaska Pacific ♦ Annapolis ♦ Berkeley ♦ Berkeley Law ♦ Dartmouth ♦ Harvard ♦ Harvard Graduate School of Business ♦ Harvard Law ♦ Harvard Medical School ♦ New Mexico State School of Pharmacy ♦ Notre Dame ♦ Oregon State ♦ Pacific Lutheran ♦ Stanford  ♦ U of Alaska Anchorage ♦ U of Alaska Fairbanks ♦ U of Alaska Southeast ♦ U of British Columbia Doctoral Program in Art History ♦ U of Oregon ♦ U of Washington Medical School ♦ U of Wisconsin School of Pharmacy ♦ Washington State ♦ West Point ♦ Yale Law
… to name just a few places.
Several returned as graduate speakers and said Dr. G.'s methods changed their lives.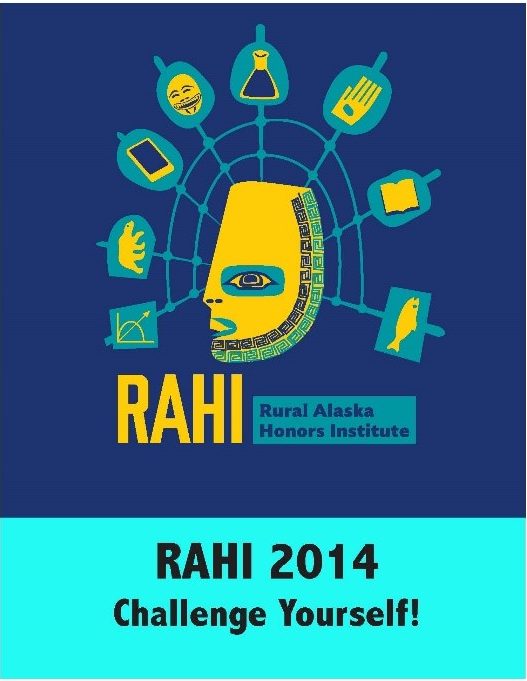 The Secrets of GWS Success
Dr. G. returned to school for a doctorate late in life. He was a full professor and tenured, but he wanted to learn more about his specialty.
His chairperson chuckled when he showed her the program. "You have reinvented Aristotle's methodology," she said, "and made it user-friendly."
Native educators have noted, "This combines Western learning's school-based abstract reasoning with indigenous learning's life-based precise thinking."