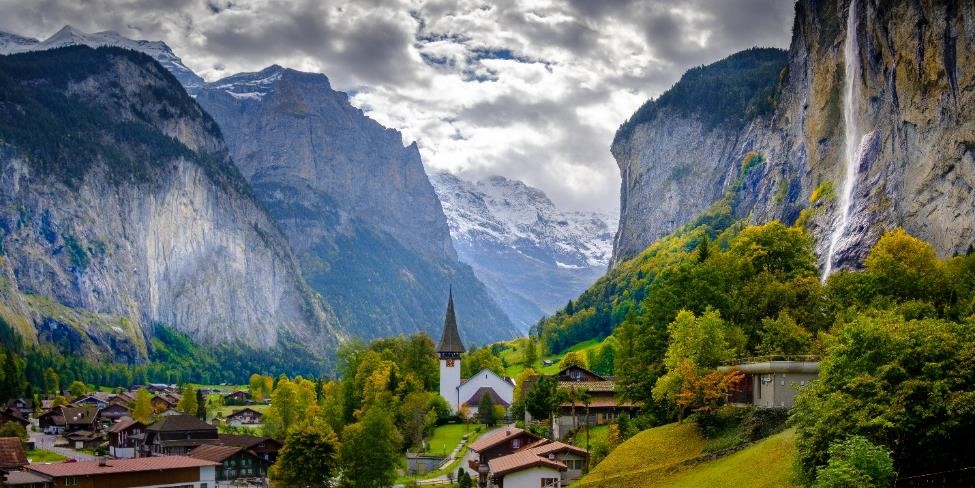 All aboard the Chocolate Train!
No, it's not something out of Willy Wonka. This one is real. The train has been in operation since 1915. And all of its seats are first class.
It's a first-class tour of Switzerland's famous wine and cheese areas.   
Hear "Switzerland," and we imagine the Swiss Alps, ski tracks, and winter resorts.
Located in the heart of Europe, Switzerland is famous for its Alpine scenery. The Alps cover about 60% of Switzerland. And adding to the mountains' beauty are hundreds of lakes.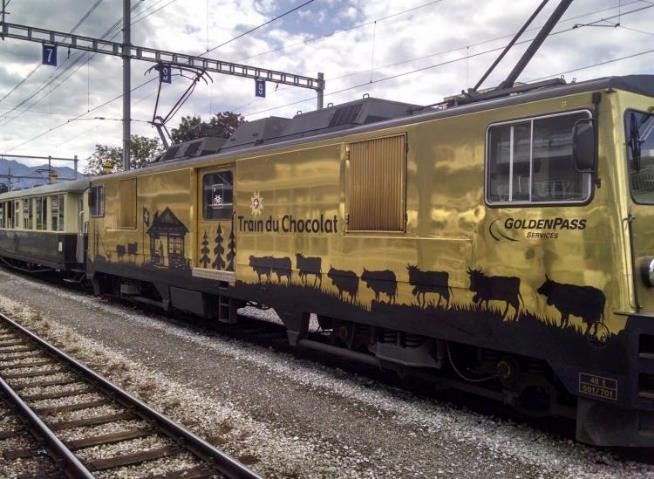 The most famous sight in Switzerland is the Matterhorn. At 14,692 feet (4,478 meters), it is the 12th highest in the Alps. It is not the altitude but the shape of this peak that makes it stand out. With its rare pyramidal shape, the Matterhorn is the most photographed mountain in the world.
And within those mountains are lush pastures dotted with cows sporting with bells so they are easier for farmers to find. Oh, yes, cheese! Switzerland produces over 400 types, such as Emmental and Gruyère. Emmental has larger holes and a milder taste, whereas Gruyère is a blind cheese, meaning without holes. The real cheese with eyes is Emmenta; its paste is made up of irregular holes resulting from the fermentation process.
And don't forget … chocolate! The sweet stuff is consumed here more than anywhere else in the world. On average, each person in Switzerland eats about 20 pounds of it each year.
So climb aboard! The Chocolate Train crosses the Swiss region of cheese and chocolate in an eight-hour, fairytale-like trip.
Identify the determiners in the following:
What's that? A train into a mountain wonderland?
All of its seats are first class.
What lover of beauty wouldn't like Switzerland?
Switzerland's scenery is a blend of mountains and meadows.
Ask the train if her engineer is Willy Wonka.