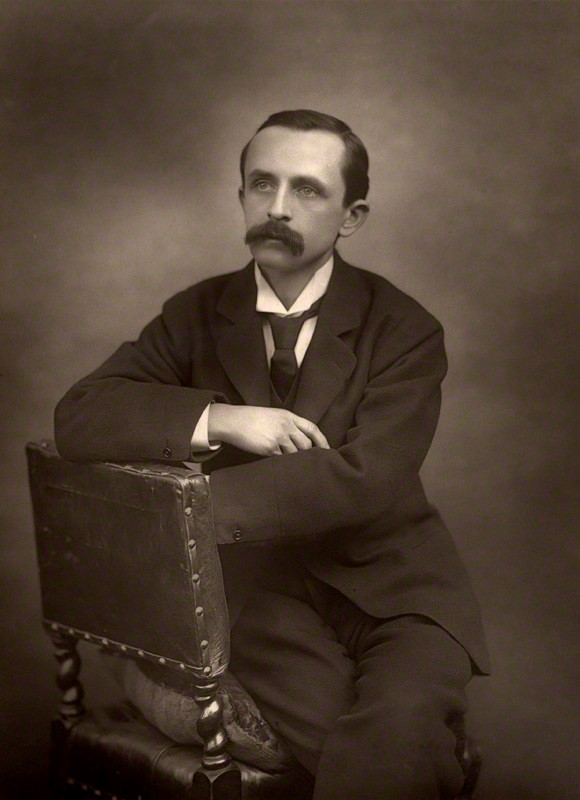 "(1) Hello, kids, can you name a famous book character who never wanted to grow up?
(2) Peter Pan?  (3) Right-o.  (4) Or as you Americans might say, 'Right on.'"
(5) Peter Pan was created by James Matthew Barrie, who was from Scotland. (6) Sad to say, he had a terrible thing happen when he was six.
(7) His brother, David (their mother's favorite), died in an ice-skating accident on the day before David's 14th birthday. (8) His mother was so sad that James dressed up in his brother's clothes, trying to stop her from crying so much. (9) When his mother saw him entering her room, she asked, 'Is that you, David?' (10) Poor little James had to say, 'No, Mum, it's me. James.'
(11) "Come to me," she said and opened her arms. (12) She hugged him and ran her fingers through his hair. (13) "Promise me, James, promise me you will never grow up and leave me."
(14) "I promise!" (15) He hugged her. (16) They were both crying.
(17) James seems to have kept his promise. (18) He wrote Peter Pan, the story of a boy who never grows up. (19) And when James was older and rich, he adopted five boys whose parents – who were friends of his – were killed. (20) James provided for their needs all the way through college.
(21) Later, he started a cricket team and invited all his writer friends. (22) Each Saturday they would have a game – a time when they could pretend, if only for an afternoon – that they had never grown up.
Name the determiners in each of the sentences indicated below.  The number in parenthesis tells how many determiners there are in that sentence.
Sentence

Number of main determiners

Determiners

Example:  1

1

a

 

6

1

 

 

7

2

 

 

8

2

 

 

9

1

 

 

12

1

 

 

17

1

 

 

18

1

 

 

20

2

 

 

21

2

 

 

22

 

2