The saga of Lady Jane Grey begins when King Edward VI, the son of Henry VIII and his favorite wife, Jane Seymour, lies on an enormous, satin-draped four-poster bed, dying from tuberculosis. He is fifteen years old. He has been king since age nine.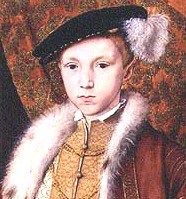 Servants scurry to meet his every need. Close friends and family members hover nearby, some covering their mouths in pity every time Edward turns to his side to cough blood into handkerchiefs of the finest linen.
Beside the bed is a bishop from the Church of England, which Edward's father founded.  Edward is the first king to have been raised Protestant.
Bending over Edward is a scribe ready to write down Edward's every word. Through tortured breaths, Edward must name a successor to the throne. He wants to name his half-sister, Elizabeth. They are close friends, and she is a Protestant.
To do that, however, he would have to disinherit Mary, Elizabeth's older sister. Edward does not like Mary, and Mary is a fervent Catholic. But Edward's advisors have told him that he cannot disinherit Mary without also disinheriting Elizabeth.
Wincing in pain, Edward makes a decision. "Lady Jane Grey," he hoarsely whispers.
Everyone is in shock. Lady Jane, Edward's first cousin once removed, is not even directly in line to be a monarch.
But perhaps there is wisdom in the young king's decision. Jane is married to John Dudley. Dudley's father, the Duke of Northumberland, is the most powerful man in the country. If anyone can hold the country together during these trying times, when the Protestants and the Catholics are both attempting to control England, it is the duke.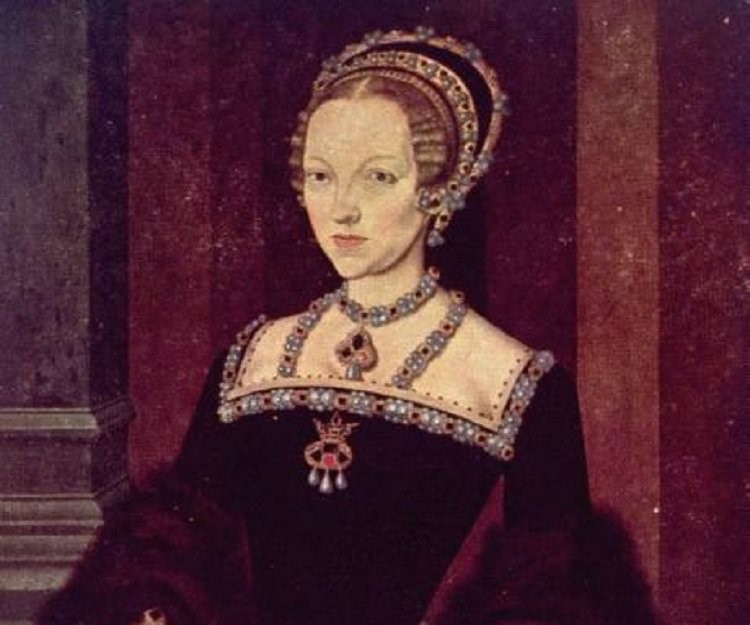 History proves Edward wrong.
Jane does not want to be queen. She only reluctantly agrees to accept the crown after being pressured by her husband and father-in-law.
She will be queen only nine days. She then will be imprisoned and beheaded.
Her reign is so short that no portrait is ever painted of her. The picture above, long thought to be Jane, has recently been discovered not to be Jane at all. It is a portrait of Catherine Parr, Henry VIII's last wife!
Identify the to and be verbs in the following. Remember: To is a verb
only if a verb follows it.
Then find the words in the passage.
| | |
| --- | --- |
| 1. Servants scurry to meet his every need. | 6. Jane is married to John Dudley. |
| 2. Edward turns to his side to cough blood | 7. The Protestants and the Catholics are both trying to control England. |
| 3. Edward is the first king to have been raised Protestant. | 8. Jane does not want to be queen. She reluctantly agrees to accept the crown. |
| 4. Lady Jane is not directly in line to be a monarch. | 9. She will be queen only nine days. She then will be imprisoned and beheaded. |
| 5. Edward must name a successor to the throne | 10. The picture has recently been discovered not to be Jane at all |